The Lost Year
Little Rock, Arkansas 1958-59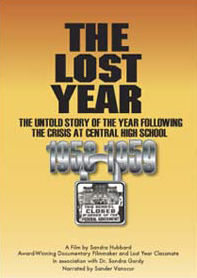 The "Lost Year" of 1958-59, is less known than the story of the 1957-58 Little Rock Central High desegregation crisis that preceded it.
The Lost Year is a separate, equally significant civil rights historical episode.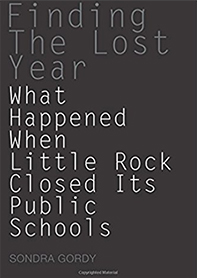 ABOUT THE LOST YEAR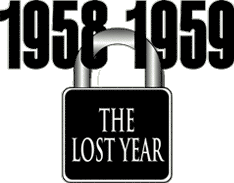 During the school year 1958-59, Governor Orval Faubus closed all high schools in Little Rock, locking out 3,665 black and white students from a public education, and locking in almost 200 teachers and administrators to contracts to serve empty classrooms.
Students and citizens were held in limbo. The 10th, 11th and 12th grades were closed. Faubus' school closing occurred at the beginning of the 1958-59 school year. Several weeks later a referendum was held and Little Rock voters, by a three-to-one margin, supported segregation over complete integration of all schools—the only two options on the ballot.
Faubus and segregationist state legislators created new state laws to further forestall court ordered racial integration of schools decreed in the 1954 Brown vs. Board of Education of Topeka.
For the second time in two years, many in Arkansas tried to assert state's rights over the authority of federal courts and the power of President Eisenhower. During the Lost Year, Little Rock was further torn by racial conflict, societal disruptions, and political machinations.
Denying an education to all Little Rock high school youth profoundly affected thousands of families as the city ruptured into an even more divided community.
The students' stories are compelling. White students from Central High, Hall High, and Little Rock Technical High and black students from Horace Mann High scrambled to find an education.
Fifteen and sixteen year old children had no access to local public education for an entire year. Many were forced to leave the state. Some studied to enter college early. Others boarded busses daily to travel miles for classes in other cities. Parents and siblings coped with separations from their teenage students who moved in with relatives or with friends around the state. Students, themselves, coped with life-changing disruptions from friends, family, and classes.
It was a period unmatched in its peculiarities. Students had no schools to attend, but football continued at all campuses by suggestion of the Governor. The School District briefly experimented with live television teaching on local stations.
A Private School Corporation for whites attempted to rent public school buildings and hire public school teachers, but federal courts restrained their efforts.
Several private schools opened in alternative locations with alternative teachers and enrolled 44% of all the white high school students in Little Rock.
Predictably, class and race were factors in who found schooling and who did not. Ninety three per cent of white students found some form of education that year. White families were better able to find transportation, pay tuition, or make more elaborate arrangements for alternative schooling.
No private education emerged for blacks and fifty percent did no academic work that year. Many found jobs and hoped that schools would open, or joined the military to finish their education. Many of these students never returned to school.
Ironically, the remaining members of the Little Rock Nine, having suffered through the previous year at Central, were also affected. Some left the state for alternative schooling or enrolled in correspondence courses from universities.
Beyond the students, the community was in chaos. The Little Rock School District Superintendent and members of the School Board changed three times in one calendar year through resignations, appointments, and elections.
State legislators expanded the troubles beyond Little Rock when they passed laws that targeted NAACP members and jeopardized the civil liberties of all teachers and professors.
State employees were intimidated with requirements to list all organizations to which they belonged or to whom they paid dues. For months, the ever changing political upheaval of the community was measured by rising tensions and falling morale in every home of students, parents and teachers.
Opposing sides worked publicly and behind the scenes to jockey for control of their community. The Capital Citizens Council and the Mothers' League of Central High represented the segregationist groups.
Few public voices stood for the moderates, but Harry Ashmore, Editor of the Arkansas Gazette, and The Women's Emergency Committee to Open Our Schools were among the first to have the courage to speak out.
Finally in late spring a turning point came in the Lost Year crisis. At a session of the Little Rock School Board, which had gathered to consider renewing the teachers' contracts, three of the six member board walked out. These moderates considered this an end to the official business of the meeting, believing that no further action could be taken by the remaining segregationists.
However, the three remaining segregationists on the Board continued the session, and fired forty-four teachers and administrators who were believed to support racial integration. This purge served as a wake-up call to the city.
Moderates formed STOP (Stop This Outrageous Purge) to recall the segregationist school board members to try to regain control of their community and their public schools.
Segregationist opponents formed CROSS (Committee to Retain our Segregated Schools) and attempted to recall the moderates on the school board. In a twenty day campaign, the opposing sides battled for the hearts of the community.
People of Little Rock had to choose between keeping their beloved teachers and administrators, or bowing to the segregationists' purge. After a year of closed schools and the firing of teachers of both races, the voters of Little Rock narrowly recalled three segregationist School Board members, and the new Board opened schools early for the 1959-60 school year.
The disruptions of the Lost Year have had life-long consequences for former students and teachers, their families and the community of Little Rock. Their stories must be told.
The lessons of the Lost Year, often unknown or little regarded, have much to teach us about public education and a community spirit that challenged segregation. The views of displaced students on race and desegregation were shaped by these events and have become life-longs beliefs.
Perhaps most importantly, the Lost Year illuminates how the community took their schools back on an integrated basis and informs the world that all of Little Rock was not represented by screaming mobs of segregationists at Central High in 1957.
In the documentary film The Lost Year, the recollections of students and teachers who lived through this tumultuous time are interspersed with narration explaining the history and politics of the year to bring this previously untold story to vivid life.
Finding the Lost Year: What Happened When Little Rock Closed its Public Schools was published in 2009 and expands the topic of this website and the documentary film. Written by historian Dr Sondra Gordy, this oral history extensively details events from May 1958 through August 1959 through the perspective of displaced students and teachers.
For more information about the lost year and to order the DVD,
The Lost Year Project is the collaborative work of Sandra Hubbard, award winning documentary
filmmaker, and Dr. Sondra Gordy, Professor of History, University of Central Arkansas.
In 2003, Hubbard, a Lost Year student herself, produced an event at the Terry Mansion honoring the 45th Anniversary of the Women's Emergency Committee and the Lost Year students and teachers. Hubbard had asked Gordy to be a speaker at the event, and was aware of Gordy's work on the Lost Year teachers. The Women's Emergency Committee was a group of middle and upper class white women who worked during the Lost Year to open the public schools, and succeeded. Hubbard's documentary, The Giants Wore White Gloves, tells their story.
Gordy and Hubbard funded the Lost Year Project through grants from the Arkansas Humanities Council and the National Endowment for the Humanities. In addition, grants were funded by the University of Central Arkansas, President's Fund and the Fred Darragh Foundation. The Bridge Fund was primary in website development.
The project was developed in the fall of 2003. In the spring of 2004, they received a pre-production grant from the Arkansas Humanities Council, and filming of the documentary began that summer. Gordy and Hubbard traveled to class reunions at several of the affected high schools. In June 2005, former Lost Year teachers and students were interviewed on camera at Trapnall Hall along with humanities scholars and historians. Hubbard conducted an extensive interview with Gordy at Senator David Pryor's Office in 2004.
Other interviews included in the documentary are Arkansas historians Dr. Elizabeth Jacoway and Dr. C. Fred Williams. Lost Year Classmates interviewed include Cathie Matthews, Director of the Department of Arkansas Heritage; Supreme Court Justice Robert Brown; Estella Johnson, one of the first blacks to desegregate Hall High School's eleventh grade in 1959; Chris Barrier, a partner with Mitchell, Selig, Gates and Woodyard Law Firm; former Coach Oliver Elders, who arrived in Little Rock for his first teaching job at Horace Mann the year they closed the schools, and many more. Interviews were also conducted with students who did not attend school at all during the Lost Year or who made alternate educational choices, leaving family and friends behind.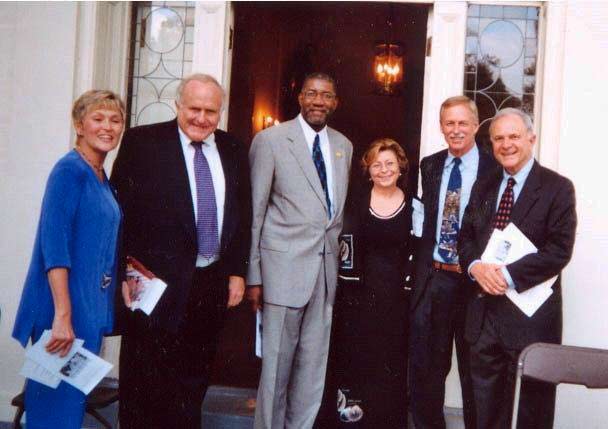 ELEMENTS OF THE LOST YEAR PROJECT
Early in the development of the Lost Year Project, Hubbard and Gordy knew how useful a website would be to join those affected by the Lost Year and allow them to tell their stories. Funded in part by the Bridge Fund of the Arkansas Community Foundation, thelostyear.com allows Lost Year participants to relate their stories from wherever they are located. The results of this information and the stories related have been part of both Gordy's book and the documentary described below. Both Gordy and Hubbard have collaborated on the website, which provides an instantly accessible resource and introduction to the documentary and book.
Sandra Hubbard produced and directed the documentary portion of the Lost Year Project. Dr. Gordy helped conduct interviews and was in charge of the historical accuracy of the content. The documentary is a tapestry of the tumultuous times, and the effects it had on the lives of those involved. The stories of the teachers and the students are moving and represent a wide range of human emotions.
Hubbard has woven individual stories of representative students and teachers embroiled in the Lost Year together with the political and behind the scenes overview via historians who have studied the period. "The plan was to produce a documentary that would have people leaving the theatre astonished that they didn't know this story, and wanting to learn more," says Hubbard. "The documentary will get them interested. The book will be a more thorough account of the events and stories of that time."
Hubbard has two prior documentary successes entitled "The Giants Wore White Gloves," also relating to the closing of the schools, and "Steve's Show," which captures the innocence of a television teen dance party in Little Rock in the 50's. Both premiered at the Hot Springs Documentary Film Festival and garnered statewide and national recognition.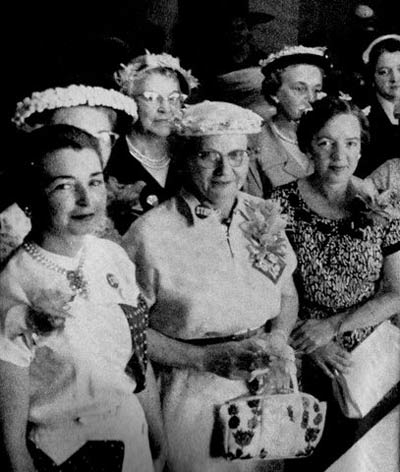 Dr. Gordy's book Finding the Lost Year: What Happened When Little Rock Closed its Public Schools was released in April 2009. It is available from the University of Arkansas Press from this website. The book is able to give more details than the documentary and is also written from the perspective of former students and teachers whose lives were profoundly affected by the chaotic events of 1958-59.
It traces events from May 1958 when Ernest Green, the first of the Little Rock Nine, received his diploma from Little Rock Central High, through the peculiar events that surrounded a year of denied access to education and finally the reopening of public high schools in August of 1959. The book strongly reflects the passionate comments and remembrances of many of the 3665 displaced students as well as almost 200 teachers of the period. "Most Americans do not even realize that the Lost Year occurred," explains Gordy. "Those who do know of it have heard only from the perspective of the power players in the community, the politicians: not from those whose lives were dramatically affected.
"The public doesn't know the life-long consequences that one year of closed high schools had on its children and their teachers. Whether students went to a school or not, whether they were forced to leave family and friends behind, whether they found a private or public school alternative, whether they left the state and never returned– every consequence affected the lives of these young teenagers. And their circumstances affected their parents, siblings, and community. The book adds to the history of policy makers who thwarted desegregation, challenging the creation of a racially integrated community and setting Arkansas's capital city on a path that has played out for the past fifty years."
Now in their sixties, former students are at a point of reflection and are finally processing the full meaning of this early dilemma which shaped their attitudes about race, class and politics.
"Additionally, the public doesn't know that a quiet force of leaders worked all year to take control of their schools and of their community. They do not know that Little Rock came to its senses in May of 1959 and voted for moderates to open the schools and restore public education. As an historian I must ask how anyone can learn the lessons of history if they have never heard the story?"
BIOGRAPHIES OF THE LOST YEAR PROJECT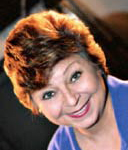 Biography of Sandra Hubbard
Sandra Hubbard is well-known for her documentary work. She has been professionally active in television and film production for 25 years. Sandra Roberts Productions opened in 1980, in downtown Little Rock, where she was the first Little Rock female photographer. Working with major agencies on advertising, marketing, public relations and communications projects for major corporations in the state, Hubbard won many awards. She has produced for numerous national television channels, including ABC, NBC, CBS, CNN, MSNBC, FOX, as well as international production companies in Japan and Italy.
Hubbard's company evolved into
Morning Star Studio
, a television production company in commercial communications and documentary filmmaking.
In 1993, she decided to try her hand at Documentary Filmmaking, and she found the story of The Women's Emergency Committee. She thought the story of how the schools were re-opened in 1959 an uplifting tale of how the community turned the crisis around.
"The Giants Wore White Gloves," her first documentary, tells the fascinating determination of the Women's Emergency Committee to Open Our Schools, their courage, savvy and successes. These women led the community's moderates who were largely responsible for the schools re-opening for the 1959-'60 school year. The film premiered at the Hot Springs Documentary Film Festival in 1998, received national awards and attention, and aired on AETN, KATV and the History Channel. It is available at the Clinton Museum Store and the Central High Museum.
Interest in the Women's Emergency Committee springs from Hubbard's losing her eleventh grade at Hall High School, where she was a Lost Year classmate. After researching the period, she discovered that her high school re-opened for her senior year through the efforts of the WEC. Hubbard graduated with her classmates in 1960.
In 2003 she produced the 45th Anniversary of the Lost Year and the Women's Emergency Committee at the Terry Mansion. Hosted by Senator David Pryor, Dr. Gordy spoke on the events of the Lost Year. The overwhelming response led Gordy and Hubbard to develop the "Lost Year Project."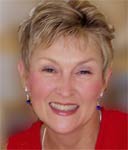 Biography of Dr. Sondra Gordy
Dr. Sondra Gordy, Professor of History, University of Central Arkansas, teaches Arkansas History and works with undergraduate teacher educators.
The Lost Year has become her most important project. She has conducted over one hundred interviews with former black and white teachers and students of the period. Her dissertation, "Teachers of the Lost Year 1958-59: Little Rock School District," focused on the consequences of that disruptive period in teachers' professional and personal lives. Since 1996 she has located and interviewed more than sixty former students, finding examples of every ramification to the closure of a community's public school system. She has shared this and other research at various national, and state conferences and at workshops for teachers.
A former public school teacher of history, Gordy has been with UCA since 1986 when she began teaching the freshman World History survey class to hundreds of students. She did graduate work in history at the University of Arkansas, Fayetteville and earned her Doctorate of Education at the University of Arkansas, Little Rock in 1996 while teaching full-time at UCA.
Gordy has been professionally active in both Education and History, has published numerous articles and presented professionally in both areas. She has presented on the Lost Year at the National Oral History Association, The Organization of American Historians, many state historical conferences and numerous venues across the state. She has presented on teaching and integrating history into the curriculum at state, regional and national conferences.
A resident of Conway, Arkansas, Gordy is active in community service and is the past President of the UCA Faculty Senate and the UCA Chapter of the American Association of University Professors. She served two terms on the National AAUP Committee on Membership. She has been awarded the University Teaching Excellence Award at UCA and has twice been a finalist for the University Public Service Award. She is President of the Faulkner County Museum Board and a is a former member of the Board of the Arkansas Historical Association.
In the documentary film The Lost Year, the recollections of students and teachers who lived through this tumultuous time are interspersed with narration explaining the history and politics of the year to bring this previously untold story to vivid life.
After the Crisis Year of Little Rock Central High in 1957 the Little Rock School Board petitioned the courts in the Spring of 1958 for a delay in further desegregating Little Rock High Schools. In this case of Cooper v. Aaron, Judge Harry Lemley granted the requested delay on June 20, of 1958. The National Association for the Advancement of Colored People immediately petitioned the US Supreme Court to overturn this delay. By August 18, 1959 the Eighth Circuit Court of Appeals agreed with the NAACP. The majority opinion stated:
"We say the time has not yet come in these United States when an order of a federal court must be whittled away, altered down or shamefully withdrawn in the face of violent and unlawful act of individual citizens in opposition thereto."
September 12, 1958 the U S Supreme Court ordered the immediate integration of Little Rock Central High School. The same day Governor Orval Faubus invoked the power given him by the Arkansas General Assembly and signed all the bills recently passed during the Extraordinary Session held by the state legislature.
"I have signed into laws the acts passed by the recent special session of the legislature. Acting under the powers and responsibilities imposed upon me by these laws, I have ordered closed the senior high schools in Little Rock, in order to avoid the impending violence and disorder which would occur and to preserve the peace of the community." (Arkansas Gazette, Sept 13, 1958 p1A)
Governor Faubus announced the closure of all high school in Little Rock on Friday, September 12, 1958. By the following Monday, the Little Rock School Board and Superintendent Virgil Blossom announced that all high school bands, football games and extracurricular activities were officially canceled. By Tuesday, September 16, Governor Faubus accused the Board of trying to arouse public sentiment against him in canceling the popular football programs. Board President Wayne Upton telegraphed the Governor the following message on that same day.
"Our sole motive in yesterday's action stopping extracurricular activities was strict compliance with your proclamation closing the high schools, which was presumed to close all school activities.
Your statement to the press today indicated that this was not your intention. Will you please advise us immediately as to which high school activities you intended that your proclamation cover?" (Arkansas Gazette September 17, 1958 1A)
When Governor Faubus closed all high schools in Little Rock, the Little Rock School District used 15 white teachers to teach for a time on the three local television stations early in the mornings. This was considered a stopgap measure to keep students active until Little Rock voters either endorsed school closure or rejected it. KATV, the ABC Affiliate, broadcast classes for sophomores, KTHV, the CBS Affiliate, showed course for juniors and KARK-TV, the NBC Affiliate broadcast courses for seniors. Superintendent Blossom pointed out:
"At Central High we offer 87 different subjects. On television we're attempting only the four basic subjects-English, history, science, and mathematics." (U. S. News and World Report Vol.45 October 1958 p. 73-75.)
The Arkansas General Assembly passed several laws targeting teachers or anyone who was a member of the NAACP. Howard Bell, a teacher at Central High, commented about Act 10 which required him to list all organizations to which he belonged or to which he paid dues:
"I thought that was too much prying into a person's background. That invaded our privacy. And it was a background for neo-Nazism which had just almost devastated the world in WWII. Every time I see its head rising on the horizon, I have something to say about privacy and individual freedom to express oneself or to join organizations."
LOST YEAR TEACHER EXCERPTS
Teachers under contract who went to work everyday but had no high school students to teach
Maud Woods a teacher at Horace Mann. Act 115 targeted NAACP members from working for the state, which included being a public school teacher.
"The joke was on them because they said. 'Were you a member of the NAACP?" and you said "no", but they couldn't keep you from making a contribution. So we doubled it. This is what they asked us to do. Instead of going in stores and charging and buying, you stopped buying and that's how you made your contribution. Every time you wanted to go buy something, you made a donation."

Gene Hall head football coach at Central High, recalled that though all other teachers had no interaction with high school students, the football coaches were an exception. Once their peculiar season ended, however, their students scattered to find alternative schooling.

"You know we always take a team picture at the end of the year. We didn't have, I mean, the day football was over that year, they were gone and we didn't have them to take that team photo. But we had our school photographer, Bill Lincoln…he had taken individual pictures of all the boys and we made a composite team picture, just their heads, which I still have."

Leon Adams a black music teacher at Horace Mann, reminds us that Horace Mann High School was a fully accredited black high school, just as its predecessor Dunbar High in Little Rock had been. Adams asked:

"Think about this. The schools in Little Rock, the black schools in Little Rock, were the premier schools in the state. Where else could our students go? We had student who had paid tuition to come in from the county to attend Horace Mann, and now we were asking where can our students go for a quality education?"
Nancy Popperfuss an English teacher at Hall High explained that "there were still some segregationists in the faculties at that time. She said that discussing some subjects among the greater white community was a sensitive task.
"There were some issues that you just didn't discuss because they were just explosive topics at the time. We have come so far. People just don't realize how explosive it was."

Coach Oliver Elders Though he was to coach basketball as a new teacher at Horace Mann High School, Elders never fielded a basketball team that year. He, like other teachers, parents, and students were frustrated.

"The biggest frustration was to not have students. You just can't conceive of how a teacher feels coming to school every day without students to teach. It's almost like you're in gear. You are accustomed to having students around you and presenting and teaching and then you walk into this big gym and nobody's there. It's quiet. It's just like what happens during a holiday and all of a sudden, students are dismissed on a snow day and you're walkin' into the gym and there's just a hush, a quietness. And that went on…every day. It left an impression with you, 'My goodness, what are we doin'?"

Mary Ann Wright teacher at Hall High said that teachers with differing views avoided discussions with one another.

"I think everybody knew how everybody else felt….I think you tended to gravitate toward the people who felt the way you did. You know, you had to be with these people every day and to be contentious with them would've been most unpleasant."

Jerome Muldrew a teacher at Horace Mann had graduated from Dunbar High in Little Rock. Being a new teacher, he described separate education at Horace Mann (opened in 1956).

"The building was new. It was a beginning. I think that the Little Rock School District was looking at the writing on the wall. That the day was over for second class textbooks and poor facilities and that type of thing."

Lola Dunnavant a teacher at Central. As schools remained closed the morale among teachers decreased and fears about job insecurity rose. Dunnavant recorded in her diary on February 16, 1959:

"Nearly everybody seems to have lost spirit. They just go from day to day. I do hope that I will not have to leave Little Rock next year, but one never knows. If the schools do not open, I will have to get another job….but to go away alone and leave my home and friends, that's hard."

Oliver Elders a black coach at Horace Mann who was new to Little Rock talked about the generally accepted rule that he had heard: blacks should not venture west of High Street.

"There was just a whole lot of agitation then, a whole lot of talking and all that kind of stuff. I did feel that I wasn't welcome over there and I didn't intend to go over there to find out whether I was or not. Why would I go over there to find out whether I was or not? I didn't go over there to shop, I had no friends over there. So I said, 'fine."

Jo Ann Royster a "purged" teacher from Central High, was only in her second year of teaching. On May 5, 1958 three segregationist members of the Little Rock School Board declared themselves a quorum and began firing teachers and administrators. They fired 5 blacks and 39 whites. Of these, 27 were from Central and 17 from other schools. Jo Ann Royster said.

"I remember being greatly surprised when I saw my name on that list, but then when I read all the names I felt that was very good company to be in. But it certainly did stir things up, I'll tell you that. It really got the community behind the schools."
LOST YEAR STUDENT EXCERPTS
These comments come from the "Lost Year" students affected by the high school closings
One former student who wished to be anonymous said:

"My parents felt that Governor Faubus had no other choice. They were staunch segregationists and totally behind him. They praised him highly. Racial integration was preached to be wrong from the pulpit and confirmed in the home."
This same student attended high school in a nearby community where she described how she was received in the rural school.

"There were some really sweet students that attended Fuller who accepted us, but others were very angry that we were there…it's funny that race had nothing to do with this situation. It was, instead, a city versus country issue."
Roy Wade, a black junior, enrolled in nearby Wrightsville and recalled relationships within the overcrowded school.

"We were able to establish some friendships with some of them, but they felt we were invading their space and their school and (we) hindered them because of the numbers. There were so many until it affected their education as well as our education."
Paul W. Hoover, Jr. was the son of a prominent Little Rock surgeon. Being white and from a financially secure family he was able to transfer to a private prep school for boys in Chattanooga, Tennessee. He doesn't remember being "necessarily pleased" with the decision, but Hoover now looks back and says:
"It was the finest and best decision my parents ever made for me because it turned my life around. You had to study, you had to work for everything you got there."
Grant Cochran, a black sophomore, moved in with his grandparents about sixty miles from Little Rock.

"My grandfather drove a school bus and would pick up all the kids in the rural area and take us down to a highway and then I would catch the yellow bus all the way to Menifee High. Of course, we would have to get up early in the morning, around four or five o'clock, and then we'd get back home about six or seven o'clock in the evening."
Danny Pytilla was scheduled to be a sophomore at Horace Mann High but he did not attend school anywhere that year. The eldest of eight children, he sadly remembers they lived with their grandmother in a housing project in one of the poorest neighborhoods, Granite Mountain. He explained further:
"We had just lost our mother to a serious illness in May of 1958 and there was no way my grandmother could afford to send me anywhere else to school."
Dick Gardner was a white junior who lived one block from Central High and waited with friends and neighbors for schools to open in the fall of 1958. By October, Gardner asked his parents to give permission for him to join the U.S. Navy. He joined the Navy at seventeen and served until he was twenty-one.
"We didn't have a school and we didn't have a job and it didn't look too good. The Navy would give me a job. They would train me. I think things would have been different if I had not left home. I know I would have finished high school at Central. I'd have gone to college. My daddy would have seen to that. He would have seen to it."
Carol Hallum, a white displaced junior, attended T. J. Raney High, a private high school that opened in October of the Lost Year. Many considered it to be a segregationist school since Governor Faubus supported it publicly and solicited donations in public speeches. But Hallum believes some attended because it was free.
"When they said there was going to be a private school and it would not cost anything, my parents said, 'you're going.' I didn't go to the other private school because it cost. There was tuition for the Baptist High School and we didn't have the funds for that. So until Raney opened up, I would not have gone to school. There was no other place to send me."
Toshio Oishi was a Japanese American whose family had been interned during WWII and later worked as laborers on a truck farm in Scott, AR. Because of declining enrollment, all Scott high school students were bussed to nearby schools in England or to Central High School in Little Rock during the crisis year of 1957 – 1958. Oishi's comments help explain the racial tone of the time.
"I was very concerned during registration and prior to attending Central High of being given a difficult time because my skin was dark from working outdoors on the farm. This turned out to be an unwarranted fear."
David Scruggs, a white senior from Central High and Sports Editor for the student newspaper, the Tiger, hoped for a career in journalism. He attended the second semester of his senior year at T. J. Raney, a private white school.
"I always felt that year I was at loose ends. I wasn't studying journalism anymore. I didn't have a lot of will. My grades were bad. I did not do well. I can't say I really profited at all academically."
Jerry Baldwin, a sophomore at Central High, rode the bus to Hazen, AR.
"We rode the Trailway bus from the terminal downtown. My mother had seen an article in the newspaper and called and got me on the list and I was accepted. I attended the whole year, as did all of us that rode the bus."
Bowman Burns, a black junior from Horace Mann didn't go to school
"I didn't go to school that year. I got a job and I thought I would take advantage of it, what it really boiled down to. It really began to soak in that you are going to have to get out there on your own. I wish I had gone on to school now that I look back at it. Because I would have graduated with my own class, when I ended up graduating with the next class."
Almeta Lanum Smith was to be a junior at Horace Mann High. Instead both she and her sister went to Pine Bluff (about 50 miles away) to attend a black Catholic high school.
"We didn't have a car. We were just fortunate, we really were. We (my sister and I) went to St. Peter's in Pine Bluff. And the way we found out, a friend's father was working down there and he was going every day and coming back and Carmellita Smith was going with her dad and she and my sister were very good buddies. And so my mother asked if we could ride along with them. So that's what we did"
Myles Adams was a white junior at Hall High but rode a church bus to Conway every day to attend an "academy" that Central Baptist College formed for displaced students.
"When it (the Academy) came up, it was so late in the year. I don't think that we started until October sometime. It was so late that we wound up going six days a week through June of that year. Then we had some bad winter days and we had to make up for those days. In order for our Academy to have all our credits, we had to meet all those guidelines."
Edie (Edith Faye Garland) Barentine, a white senior from Hall High, was sent to Oklahoma to live with relatives for her senior year. Before, she was active in her church, served as a white counselor at an all black Methodist camp and participated in mixed-race discussion groups at the YWCA and in private homes. She remembered saying:
"If I ever come face to face with Orval Faubus he will hear what I think of him.' I wanted someone to blame for what happened in the Lost Year and what happened at Central High. Many, many years later I ended up alone on an elevator with him. He was much older. I noticed his suit was ill-fitting and his shoes were dirty. We made no eye contact, and in that short ride, I thought, 'this is a man and he is vulnerable, and he is old and tired.' And all of that hate just left me. His shoes were dirty and I had never stood in his shoes. As he exited the elevator, I looked at him and was able to say 'It's good to see you, Governor."
THE GIANTS WORE WHITE GLOVES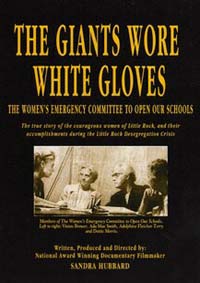 "These courageous women changed the course of Civil Rights history, and are national heroes."
A group of respectable middle-class white women fought Governor Faubus' and the segregationists' order to close Little Rock's public schools — and won!
The story of the Women's Emergency Committee to Open Our Schools has never been told, till now.
For more information and to order the DVD, please visit:
One of the main reasons for developing this website is to allow the parties involved to tell their stories. Whether you are a Lost Year classmate, a Lost Year teacher, the parent of a Lost Year classmate, siblings or others involved in this historical time in our city . . . please tell us your stories.
By submitting your story to us, you give your permission for us to use your information. It may be used in the form of an excerpt for this website, a portion of the documentary, or Dr. Gordy's book.
Your stories will help enrich the experiences of the Lost Year. Please take a few minutes to reflect on your experiences of the Lost Year.
Some questions to prompt your memory
Please use these as guides to trigger thoughts as you tell your story. None of the questions are required and some won't apply to your experience.
What school did you attend in 1957 – 1958? What school were you to attend during the 1958 – '59 school year? What school did you attend during the Lost Year? What was your classification during the Lost Year? (senior, junior, sophomore).
Were you or your family aware that the high schools might be closed? If so, how did they discover this? Was it talked about in your home? Was it talked about among your friends?
At the beginning of the Lost Year, were you getting ready to begin the year at your normal high school? How did you feel when you got the word that your high school would be closed?
Do you remember students being taught classes early on television
What did you think about the school year before, and the desegregation crisis of that year? Were you involved in anyway?
Do you remember the mood of your family? The mood of your friends?
Were you aware that the school district voters (your parents) were asked to vote either for or against integration, in September of 1959 and that there was no mention on the ballot of keeping the schools opened and integrated? Do you know how your parents voted?
Were you aware of all four high schools that were closed that year, or only your own? Of your friends, were any of your closest friendships affected?
Did you go out of state to school? If so, what state did you travel to, and who were you living with? How far did you travel? How did your being gone affect your family?
Did you stay in Arkansas? Where did you go? How far did you travel, and how?
Did you receive your education through correspondence courses?
Did you drop out of school that year?
What was your memory of the athletics programs at all of the closed high schools?
Do you remember any of the groups that were organized to fight for and against what was happening here in Little Rock? Examples: Against – White Citizens Council, Mother's League of Central High or the CROSS Campaign
For opening the public schools: The Women's Emergency Committee to Open Our Schools, the STOP Campaign.
May 5 – Teacher Purge – School Board purged 44 teachers and principals.
Were you aware of the teacher purge, and the STOP Campaign?
What was going on in the nation regarding integration / desegregation? What was happening in other communities across the country?
What did you do about the upcoming school year? (1959-60) Did you think there was a question as to whether they would open, and stay open? Did your parents have any question? Was Faubus active in trying to thwart the opening of the public schools again?
Schools opened August 12th in 1959 – 60 school year.
Do you consider the experience of the Lost Year a good or bad experience?
Did you return to your original destination school? Did you graduate?
Tell me the most uplifting story you can remember about that year.
Tell me a moment that stood out in your mind, either the day you left home, the day you attended the new school. Were you welcomed or challenged?
What do you think was learned from the schools being closed that school year?
What lessons should be learned from the events of the "Lost Year"
What effect did the experience have on your attitude about integration/desegregation or race?
What would you say sums up your experience?
Please submit your stories using the convenient online form,
or via email to: 
Dr. Sondra Gordy, sondrag@uca.edu,
or
Sandra Hubbard, sandyhub111@gmail.com
You may also mail your stories via post to the addresses
on the Contact page
Dr. Sondra Gordy
History Dept.
P. O. Box 4935
University of Central Arkansas
Conway, AR 72035
Email: sondrag@uca.edu
Phone: 501-450-5629
Sandra Hubbard
Morning Star Studio
1923 Woodland Avenue
Fayetteville, AR 72703
Email: sandyhub111@gmail.com
Phone: 501-519-1677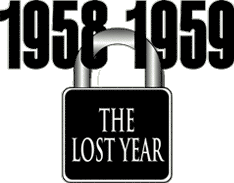 Additional Research Information for the "Lost Year"
"The Giants Wore White Gloves" – a documentary by Sandra Hubbard – available at the Central High Museum and the Clinton Museum Story.
"Breaking the Silence" – a book written by Dr. Sara Murphy and son Patrick Murhpy. Available at the Central High Museum and at the link provided.
"The Embattled Ladies of Little Rock" – a book written by one of the Women's Emergency Committee Founders, Vivion Brewer – available at the Central High Museum.
"Empty Classrooms, Empty Hearts" – Arkansas Historical Quarterly Volume LVI Winter 1997 427-442. Dr. Sondra Gordy
"Through a Heroine's Eyes: Elizabeth Huckaby and the Lost Year" – Arkansas Historical Quarterly Vol LXVII NO.2 Summer 2008. Dr. Sondra Gordy